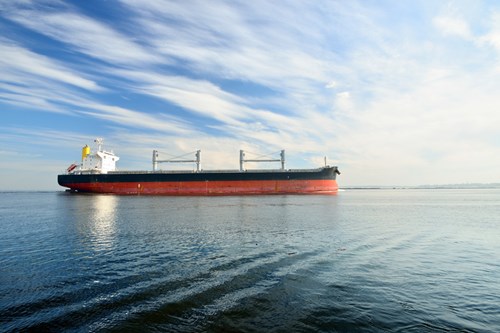 Burgas – Alexandroupolis
A large-scale international project
The Burgas – Alexandroupolis crude oil pipeline is a large-scale project, promoted over the past several years by Prometheus Gas together with Hellenic Petroleum S.A.
The Pipeline will have a length of 260 km and a diameter of 36 inches. It will have a transport capacity of 35 million tons of crude per annum, with a potential to expand its capacity to 50 million tons.
The Burgas-Alexandroupolis pipeline will operate complementary to the Bosporus Straits, facilitating the transport of large volumes of crude oil from the Black Sea to the Mediterranean.
On March 15, 2007, the trilateral interGOvernmental agreement between the GOvernments of Russia, Bulgaria and Greece for the construction and operation of the Burgas-Alexandroupolis oil pipeline was signed in Athens.
The Russian side participates with 51% whilst Greece and Bulgaria each hold 24,5% of the company shares.
Crude oil will be shipped by tankers from the Russian port of Novorossiysk to the port of Burgas in Bulgaria, where it will be offloaded and transported via the pipeline to Alexandroupolis. There, it will be reloaded onto tankers and moved to its final destination.
The project supports the European Union Energy policy, creating an infrastructure that will secure in the future the uninterrupted crude oil supply of the EU countries whilst contributing to the environmental protection of the Bosporus and Dardanelles areas.
The project's feasibility study and basic design were assigned and prepared by ILF and delivered to the Hellenic Petroleum S.A.–Thraki S.A. JV, a shareholder of which is Prometheus Gas.
The facilities in Burgas comprise crude storage tanks with a capacity of 640.000 m3, while those in Alexandroupolis have 1,2 million m3 storage capacity. In Burgas, tankers will be offloaded at a fixed jetty, while tanker loading at Alexandroupolis will be realized through offshore SPMs. The overall project investment is estimated at $1,5 billion.
Greece: An energy crossroad
Greece, located in an area of high strategic geo-political importance, in between the energy producing countries and the European consumers, is required to assume the role of the energy hub and capitalize on its geographical advantage.
Energy Interconnection Projects, such as the Burgas – Alexandroupolis oil pipeline, underpin this objective.